Injection moulding with expanded polyurethane MDI
Our products in microcellular polyurethane foam are made with injection molding techniques. This is an industrial production process in which the expanded polyurethane MDI Microlan® is melted and injected at a high pressure inside the mold.
The microcellular foam polyurethane MDI, Microlan® is characterized by a porous open cell structure.
The Microlan®, with its extreme volumetric compressibility and lateral expansion contained make it particularly suitable to be used as a cushioning element.
It can be realized with different densities, so as to maintain the compression arrows to the desired values.
FUNDAMENTAL CHARACTERISTICS
broad spectrum of use temperatures

high compressibility


m

aximum lightness

resistant to grease and oils, hydrocarbons


reduces the NVH factor (Noise, Vibration, Harshness)

by cushioning the bumps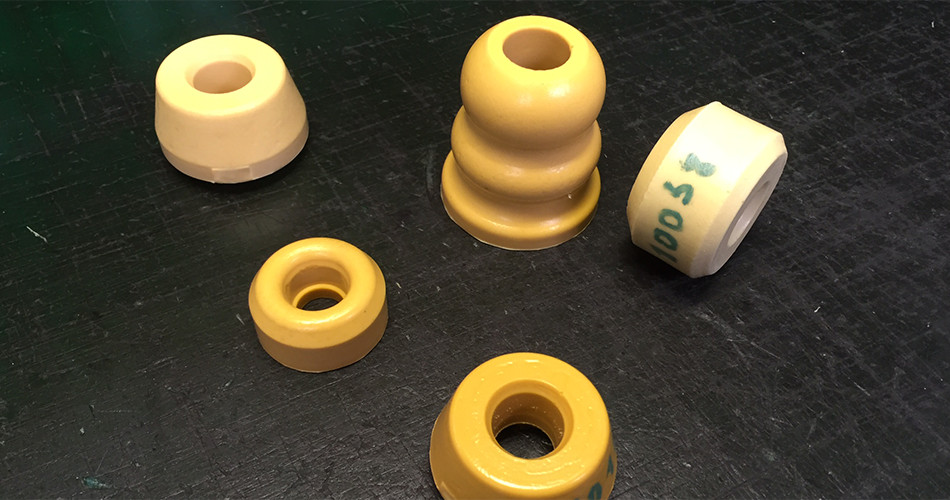 The microcellular polyurethane bumpers are made by the foaming process. For this kind of molding we use an automated foaming machine, a carousel with 40 stations.
Our purpose is to satisfy all the requirements for our customers,
supplying the best solution for them.
Please feel free to

TO HAVE MORE INFORMATION